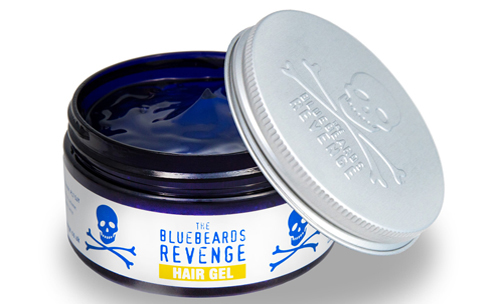 Bluebeards Revenge Hair Gel, alsidig maskulin gelé
Denne gelé fra The Bluebeards Revenge er en særdeles alsidig gelé. Afhængigt af hvordan den bruges, giver den enten stive spikes alá punk-stil eller en naturlig tekstur frisure.
For stive spikes, påfør lidt gele fra bund til spids og form med fingerspidserne.
For et tørt tekstur look, påfør i let fugtig hår og føntør i ønsket form.
Dette produkt er udviklet i samarbejde med The Lions Barber Collective i England, og for hvert solgte produkt går 50p (ca kr. 5,-) til forebyggelse af mænds selvmord.
Uden parabener.
Varenr BBR114

---