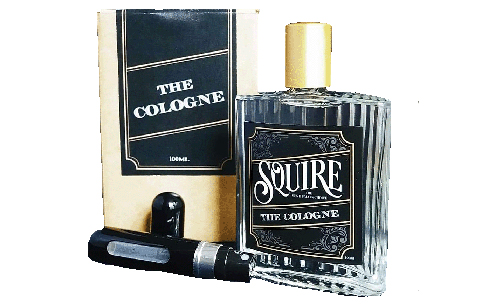 Maskulin og velduftende cologne fra Squire
Squire The Cologne er en velduftende maskulin cologne, med duftnoter af træ, forfriskende og frugtig. Det hele nensomt blandet for en unik og personlig duft til den moderne gentleman.
The Cologne har duftnoter fra bl.a. egetræ, rav, vanilje, solbær, æble og Bergamot.
TOP NOTER: Blackcurrant, Apple & Bergamot
HEART: Rose, Birch Jasmine & Patchouli
BASE NOTER: Oak, Amber & Vanilla
OBS: Der medfølger en gratis atomizer til rejsebrug. Genopfyldes på sekunder uden spild. Indeholder hele 50 pump med spraydysen og har et vindue så man kan se tilbageværende indhold. 8 cm høj, så den passer i enhver lomme og er perfekt til håndbagagen på flyet.
Indhold 100ml
Varenr SQU009